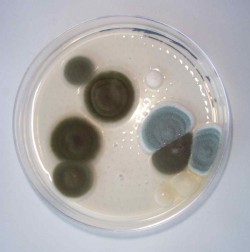 Are you worried that you might have a mold problem in your home or office? If you suspect that mold has taken up residence on your property, there's no surefire way to confirm this, other than testing for mold. Fortunately, you can count on the mold inspection pros at Eco Safe Mold Removal to help you determine whether or not mold is an issue for your space. If there's a moisture problem in your home or business, you've recently developed severe allergy issues, or you can see visible mold anywhere on your property, we're here to provide top-quality mold testing that will accurately identify the problem. To learn more about mold tests or to schedule one for your NYC property, call or e-mail our team today!
If there's a mold issue at work in your building, there's usually a variety of different signs that indicate mold and mildew growth are present. Common signs include:
Stains or discoloration
Rotting wood
Peeling wallpaper
Strong, musty smells
Warping or bulged walls
And much more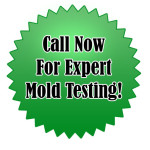 Mold tests will identify whether or not these symptoms are caused by a mold or mildew problem, but that's not where our services end. You can also count on the mold detection experts at Eco Safe Mold Removal to conduct a thorough assessment of the affected areas in your building, determine the cause of your moisture problem, and find an effective remediation strategy. Best of all, we'll provide you with all of these mold inspection services without charging you unreasonable rates. We strive to keep our costs for mold inspections as low as possible, so that you can keep your home or office safe without worrying about financial issues. When you need quality mold testing services for a reasonable rate, we're the mold detection pros to turn to.
Fast and Reliable Mold Testing Services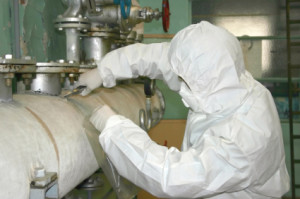 At Eco Safe Mold Removal, we understand that mold is something you need to get rid of as soon as possible, and that's why we aim to provide some of the fastest results in NYC and beyond. When testing for mold in your residential or commercial building, our licensed and insured technicians will make every effort to take samples as quickly as possible and ensure that you get accurate results from an independent, nationally accredited lab within 24-48 hours. Once we receive your lab results, we'll use our experience and training as mold testing professionals to determine the best course of action to rid your home or office of mold. The sooner you contact one of our technicians for a mold inspection, the better chance you'll have of catching mold in its early stages and protecting your property and your health before the situation worsens. We use green-friendly, non-toxic products in the mold remediation process, so you won't have to worry about further harm coming from the testing and removal process. Call us today to arrange for a free estimate or to speak to a mold specialist about your needs!