If you're looking for a reliable mold removal company in the greater NYC area, Eco Safe Mold Removal is here for you. We provide mold testing, mold remediation, water damage restoration, and a variety of other services designed to protect your home or office from the effects of mold, mildew, and other contaminants. Our services extend to both residential and commercial properties, so you can count on our team, no matter what type of mold or moisture issue you're having. But that's not all! We provide a variety of environmental safety services from asbestos removal to dehumidification. Whether you're interested in testing for mold, securing fire restoration services, or improving your indoor air quality, we're the pros you can depend on for impeccable results and top-notch service. Call or e-mail us today to benefit from our expertise or to schedule an appointment for mold-related demolition services, indoor air quality testing, and more!
Fully Licensed and Insured
Free Estimates Available
Emergency Services
Fire/Water Restoration
Mold Removal Specialists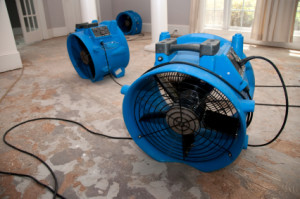 Established in 2004, Eco Safe Mold Removal is a local, family-owned company dedicated to helping local residents keep their homes and work spaces free from mold and mildew. Our licensed and insured technicians are extremely knowledgeable about every facet of mold removal, mold testing, dehumidification, and a variety of other essential services designed to protect your property. We have what it takes to deliver quality workmanship no matter what home or office improvement task we're undertaking. Whether you need asbestos removal, fire damage restoration, or dehumidification for a basement with moisture problems, you can rest easy knowing that our seasoned pros are on the job. Don't settle for less when it comes to protecting your home or office when the mold specialists at Eco Safe Mold Removal are just a phone call away.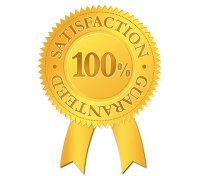 Located in New York City, Eco Safe Mold Removal provides mold testing and remediation services for home- and business owners throughout the local area. We're proud to extend our demolition services, indoor air quality control, and water damage restoration expertise to residents in nearby New York cites, including Manhattan, Brooklyn, Westchester, the Bronx, Hicksville, Queens, and Staten Island. We're also happy to provide service for customers in Greenwich, CT, and Fort Lee, NJ. Our mold remediation team can offer some of the fastest and most affordable service in the greater NYC area, so don't hesitate to turn to us if you suspect a mold problem, asbestos contamination, or other issue in your home or commercial space. We'll make sure that you get the speedy, effective service you deserve to keep your property in great shape for a healthy, safe environment. To learn more about testing for mold, fire restoration, or asbestos removal, contact us today!
For your security and peace of mind, Eco Safe Mold Removal is fully licensed and insured. We're also proud to be affiliated with the American Indoor Air Quality Council and Indoor Air Quality Association.