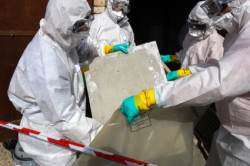 When mold grows on food, getting rid of it is as simple as tossing the item in the trash. When mold grows in your home or workplace, getting rid of it isn't quite so easy. When you need mold removal in your home or office, turn to the pros at Eco Safe Mold Removal. Our mold remediation specialists can help you avoid structural damage to your building as well as physical illness by providing mold cleanup before the problem gets worse. If you're looking for a mold specialist in NYC or nearby, our team is your best bet. Call or e-mail us today to discuss your options for mold cleanup and removal!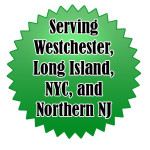 If you've recently noticed mold or mildew around your residential or commercial property, your best bet is to contact the mildew/mold removal pros at Eco Safe Mold Removal right away. Don't make the mistake of trying to eliminate your mold problem with over-the-counter products that are difficult to use and usually less effective than professional mold and mildew removal. Instead, leave your mold problems to our licensed and insured mold contamination experts. We can safely remove mold and mildew from your property with expert precision, ensuring that the space is safe and healthy. We only use non-toxic, green products to aid in the mold removal process, so you won't be facing hazards from strong chemicals or dangerous odors. We'll get the space safely cleaned of mold ASAP.
Contact us as soon as you notice any of the following indicators of a mold problem:
Visible mold
Rotting wood
Staining
Musty odors
Flaking wallpaper
Warped walls and ceilings
Increased allergy symptoms
Asthma attacks or other respiratory problems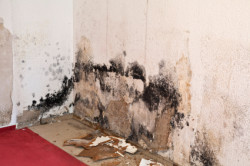 If you put off hiring a mold removal specialist after you notice these symptoms, you could be putting the actual structure of your building at risk, not to mention your health. There's no need to put the health and safety of your family, your customers, or your employees at risk when one phone call to our mold remediation team can eliminate the threat of mold in your home or office. From black mold removal to basement mold removal, we're the experts you can rely on when other mold companies simply won't do. Our seasoned technicians are fully licensed and insured, so you can rest easy knowing you're getting some of the best mold cleanup services in the NYC area.
Mold Prevention
In addition to providing top-quality mold and mildew removal services, Eco Safe Mold Removal also provides mold prevention services. If you're currently worried about how to prevent mold from growing in your home or commercial space, you can count on our technicians to offer you the best mold control options out there. We'll install a top-of-the-line dehumidification system that will prevent mold from growing on your property, and we'll do so quickly to ensure that you're not at risk for developing mold for long. To further discuss how to prevent mold in your home or business, call the mold prevention pros at Eco Safe Mold Removal today. We offer free estimates and emergency services, so what are you waiting for?